Our office staff and personnel strive to offer the most professional and excellent care to all our patients. You will always receive timely and friendly service with every aspect of your visit.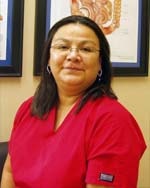 Medical Assistant & Office Administrator – Cindy
Cindy has been in the medical field for over 15 years, and has experience teaching the Medical Assistant program at Allied Health Careers for 2 years. She joined NorthStar Surgery in January of 2010. She is responsible for making your appointments, scheduling your surgery, and the handling of your medical records. She will assist in checking you in and out of the office during your visit. She may also assist the physicians during the examinations and procedures done in the office. She handles most of the administrative duties of the office, and she will be the one to ask for if you call with any clinical questions.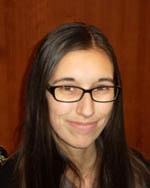 Billing Coordinator – Mieka
Mieka joined NorthStar Surgery Specialists in 2013. She is the one responsible for all of your billing and insurance questions. She also helps with front office tasks, such as, scheduling appointments, or checking patients in/out.